President Barack Obama signed an executive order authorizing sanctions, in response to cyber attack against Sony, which Washington blames North Korea.
"This executive order is a response to the continuing provocative actions and policies, destabilization and repression (North Korea), particularly destructive and coercive cyber attack Sony Pictures Entertainment", says a press release from the White House.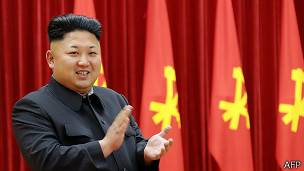 North Korea denies responsibility for the attack on Sony.
According to the document, the measures announced Friday are "the first aspect of our response" the cyberattack, ensures that will be "proportional".
In late November, Sony Pictures said its systems had been infiltrated by a group of hackers calling itself the GOP (Guardians of Peace – Keepers of the Peace).
He recalls from Los Angeles journalist BBC, Jaime González, Hackers made public thousands of internal documents of the study including the content of the emails of senior company executives- and demanded that the premiere was canceled "The Interview", comedy that revolves around a plot to assassinate the North Korean President Kim Jong-un.
North Korea's refusal
Although Pyongyang described the film "provocation" and "act of war", North Korean government officials have repeatedly denied having responsibility for the attack.
In recent days some cybersecurity experts have questioned the North Korean involvement in the cyberattack, contradicting the version of the Federal Bureau of Investigation US. (FBI, for its acronym in English).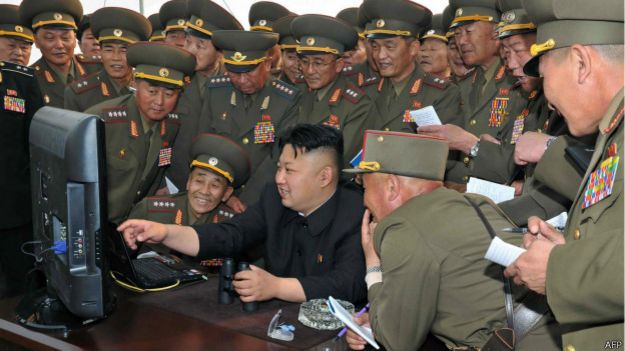 Officials have repeatedly denied that the North Korean government is behind the attack.
This week the internet security company Norse Corp. released the findings of a report by its experts in which it was claimed that the attack on Sony Pictures was perpetrated by a fired employee survey a few months ago with the help of a group of hackers.
Lea: Experts attribute attack on Sony to a former employee
According to Norse which experts said they had found evidence that Pyongyang was involved- the former employee of Sony possessed the necessary information to get into the computer systems of study.
But the FBI denies the validity of those versions and insists that the evidence of which claim to have point to the North Korean communist government.
Sanctions against North Korea announced Friday foresee blocking property and interests owned by officials or agencies and government-controlled entities in North Korea, members of the Workers Party or who have "assisted materially, sponsored or provided financial support, material, or technological, or goods or services to the government" Asian Nation.
They also include North Korean intelligence agency and an arms dealer, and affect ten people working for the authorities of North Korea.
Lea: Who is behind the hacking that led Sony to censor?
The sectors identified have already been sanctioned by Washington in the past for the role they have played in the development of North Korean nuclear weapons program.